Browse some of my work samples.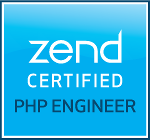 Below is a small sample of work I have done over the years. Of course, some of the work I have done cannot be publicly shared because of non-disclosure agreements. I have been working professionally in the NYC agency world since about 2006 in addition to freelancing since about 2001. I have built sites both big and small and integrated all kinds of 3rd party services.
Most notably while working at Organic, Inc., I was the lead developer on the www.pepsi.com web site for most of 2012. This was the first iteration of their #NOW campaign. The site has since been completely re-done. I was tasked with working with an existing code base that had some real problems. The site was built on a LAMP stack using Symfony 1.1 and needed a lot of database optimizations and code re-factoring. I lead a team of 3 to maintain and update the site while rewriting key parts of the application.
I have also worked quite a bit in the pharmaceutical biz and built a lot of iPad applications using Sales Force and iRep. This is usually front-end work but sometimes requires some session stuff and/or using iRep's internal database. This work includes a lot of chart animations from simple to complex, layouts and UI stuff. I like working on these because there's only 1 platform which allows you to leverage the full range of CSS3 & HTML5 without worrying about compatibility!
More detailed work & code samples and/or information is available upon request.
Check me out on github.com.
Experiments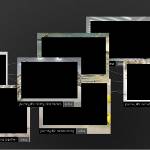 This was a proof of concept for a major international art gallery using the HTML5 canvas, jQuery and arbor.js (particle physics engine). The idea is that all the pictures are attached to one long string and you can drag them around and the others will follow. You can also click them to go to another page. This was not optimized for touch devices.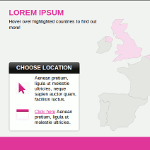 This was an interactive map tab for a major pet food brand's Facebook page. Hover over highlighted countries for more info. Built using jQuery, raphael.js and the Qtip jQuery plugin to generate an SVG map based on actual global coordinates. Also renders appropriate code for pre-IE 9 versions of IE.
Live Samples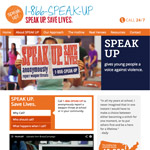 Speak Up!
The Center to Prevent Youth Violence wanted to create a new site for their latest campaign encouraging young people to speak up about gun violence. I led them from concept to launch and worked with their existing hosting service. The home page has since been changed by another party. The rest of the site is still my work. The site uses Dojo JavaScript tools and Videos JS as well as components of the Zend Framework for form handling.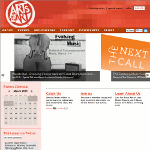 Arts For Art, Inc.
A long time NYC arts organization featuring music, dance, spoken word and other great performances. I worked in conjunction with the Executive Director and a graphic designer to produce this site, which runs on a CMS and Zend Framework. The site also uses my HTML5 audio player, Video JS, and incorporates both the Twitter and Facebook API's for social sharing. I chose the Dojo JavaScript library for the front-end.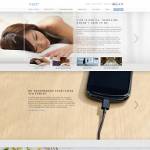 Hyatt Experience
(* this site has been updated since my work) I assisted in enabling a responsive design in the existing page and was responsible for the mobile and tablet versions (iOS, Android).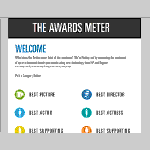 Awards Meter
(*Site is no longer live) I assisted in debugging and cleaning up the code for production, including CSS, JavaScript and HTML5. Also addressed compatibility issues with various browsers and platforms.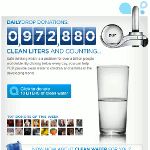 The PUR Daily Drop on Facebook
I built this entire app (except for the graphic design & Flash pieces) according to the client specifications and using assets (graphics, Flash, etc...) provided. It is meant for users to "donate" 10 liters of water to their cause. Donations are tracked in real-time and the top donors are also listed in real-time (using Facebook's Open Graph API). The application also makes a post to the users wall (which requires a Facebook authorization gate).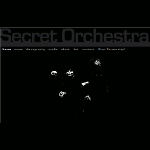 Secret Orchestra
I built this entire site, including all graphic design, using HTML5 and CSS3 animations. I also built the HTML5 audio player.